There's something about a bright white, loosely made bed that is synonymous with long lazy summer days and warm summer nights. It's that feeling after hours under the sun when you hit the A/C and dive into a pile of cool cotton pillows for a nap, y'know? We patiently wait nine months every year for those moments… but what if you didn't have to? What if your bedroom always gave off that breezy summer vibe year-round, even when the snow is piling up outside? Sure, you can't totally escape the changing seasons (unless you call the equator home), but decorating your bedroom with an endless summer in mind can certainly transport you to a better, sunnier place. Thankfully, the few ingredients you need to craft such an oasis at home are all available The Home Depot, so just swing by on the way home from the beach.
The Bedding
The dream bedding combo for a summer-y bedroom is lightweight and cotton-based, but with a mix of volumes and textures. Start with a classic white sheet set in cotton percale which is cool to the touch, lightweight, and softens over time. A comforter is key for creating that volume that makes a summer-y bed so inviting, and one made from a high-fill power down is best. The trick to making an all white bed look less like it belongs in a sterile hospital and more like a heavenly cloud is by piling on a cotton quilt and shams with some texture to give your bed-scheme dimension.
The Furniture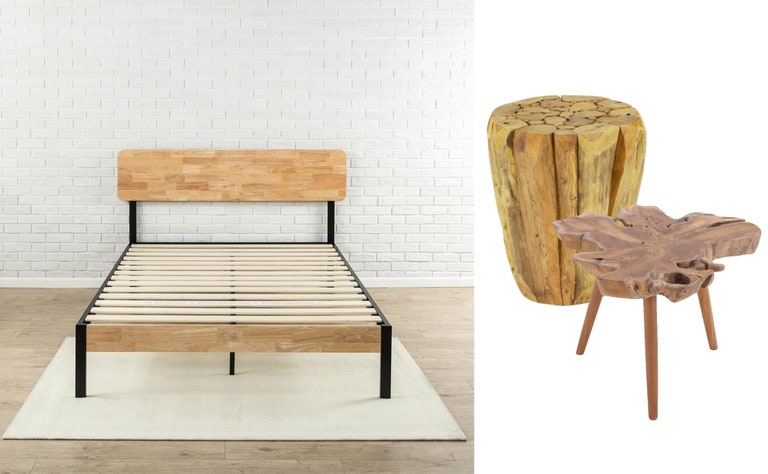 There's something about a bed that sits low to the ground that feels more summer-y; don't fight us. It's totally OK to just put your mattress on the floor sans frame, but a platform or minimalist bed frame in a natural wood will emit the same breezy casualness. To complement the vibe, opt for a wood or rattan bedside table in an organic shape like you would find scattered around a beach cottage.
The Lighting Scheme
The Floor Decor
The Greenery
Credit: Clever
Link: https://zurl.co/Zy6O