Link: https://zurl.co/ZR6g For all those who have long harbored dreams of getting off this rock and starting anew on Mars, NASA just gave us an idea of what human habitation is going to look like out there. As part of its Centennial Challenges, NASA tasked teams with designing structures that can house astronauts and equipment on the Martian surface while surviving local terrain, weather, and atmosphere.
The kicker? The houses had to incorporate 3-D printing.
"They are not just designing structures, they are designing habitats that will allow our space explorers to live and work on other planets," program director Monsi Roman said in a press release.
Eighteen teams competed in the challenge, using virtual modeling to design their Martian dwellings. The five selected below split a $100,000 prize.
It's time to go apartment shopping on Mars.
1st Place: Team Zopherus of Rogers, Arkansas
NASA
2nd Place: AI. SpaceFactory of New York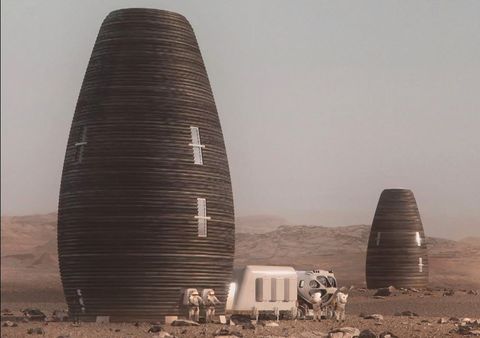 NASA
3rd Place: Kahn-Yates of Jackson, Mississippi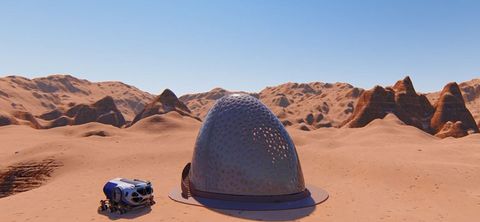 4th Place: SEArch+/Apis Cor of New York
NASA
5th Place: Northwestern University of Evanston, Illinois
NASA
Credit: By Sarah Rense, Esquire